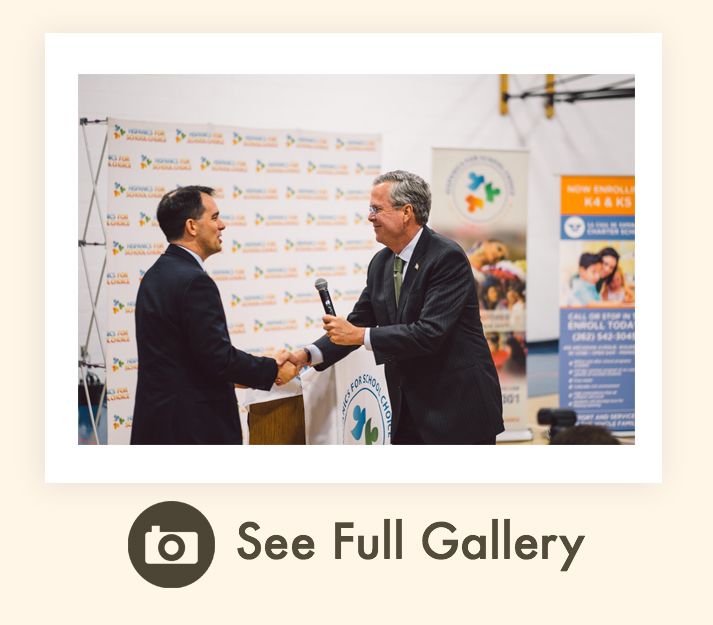 On November 9th, Hispanics for School Choice hosted a forum on education reform featuring Wisconsin Governor Scott Walker and former Florida Governor Jeb Bush.  The event was held at one of Wisconsin's newest charter schools, La Casa de Esperanza Charter School in Waukesha.
The event highlighted the education reforms both governors have promoted in their states.  After remarks by both governors, students were able to ask Bush and Walker questions.  In addition to La Casa de Esperanza, schools in attendance included St. Marcus Lutheran School, St. Martini Lutheran School, and HOPE Christian Schools, along with virtual school and homeschooling families.
"There are few people who have done more for education reform than Governor Bush and Governor Walker.  It is incredibly special to bring these two men together in Wisconsin, the birthplace of school choice, for a forum on education reform at a brand new charter school during the 25th year of Wisconsin's choice program," Said Jason S. Crye, Executive Director of Hispanics for School Choice.
After the remarks and the question and answer session, during which Jeb Bush delighted the many Spanish speakers present by making a few comments in their language, both governors spent time taking pictures with and talking to the families present.