James Klauser – Advisory Chairman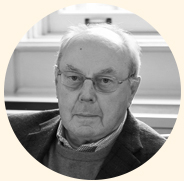 James R. Klauser was senior vice president at Wisconsin Energy Corp., retiring in April 2007. Prior to joining Wisconsin Energy corp., he was senior partner with the law firm of Dewitt Ross and Stevens. Jim served as Secretary of the Wisconsin Department of Administration from 1986-1996 under Governor Tommy Thompson. He was special counsel to the Governor from 1994 to 1996.
Jim served on numerous boards, commissions and committees. He was a consultant from 1992 to 1996 for the republican national Committee and republican Governors Association. He served as general chairman of the Thompson for Governor Committee. He also served as co-chairman of the Bush for president-Wisconsin committee in 2000 and as Chairman in 2004.Jim is a member of the board of regents of the Milwaukee school of Engineering and a member of the board of trustees at Carthage College. Jim received a B.S. in 1961, a J.D. in 1964 and a M.A. in public law in 1968, all from the University of Wisconsin, Madison.
Among his many awards for achievement and service, Jim was presented the Bundesverdienstkreuz (the German Service Cross, 1st Class or knight's Cross) in April 2001, recognizing his personal service in relation to the reconstruction of Germany. It is the highest recognition that the Federal Republic of Germany confers.